Realtime Software Corporation is pleased at the success of our latest service offering - 'Offsite Data Storage and Backup Solution'. Several customers have signed up for our service, and now enjoy a peace of mind knowing that their Nightly Realtime Data Backups are stored at an offsite, secure, and redundantly mirrored facility - as well as monitored for nightly verification. Windows Based Server Data backups are also offered, for an easy, cost effective Disaster Recovery Plan that you too can implement ! You can't put a price on Peace of Mind.

With Realtime managing your Remote Business System data backups, we could, in the event of a disaster type emergency, quickly restore your most recent nightly backup of data to a Realtime Hosted On-site server, setup remote access via a secure VPN connection, and allow you access to YOUR data - remotely, within a matter of hours.


All that is required is a High Speed Internet connection, and a Windows File or Print Server running Windows 2000 or higher.

(Note: Remote VPN access to Data is limited to the Realtime Software Corporation Systems only - Windows Based Internal Company Data and User Data files stored offsite can easily be restored to a new or existing Windows Based Server once one has either been secured with remote access at your location, or provided to Realtime Software Corporation)
Call today for more Information and Pricing
847 / 803-1100 !
---
---

Frontier Emergency Products / Phoenix, AZ

I'd like to share a word or two from the much wiser staff of Frontier Emergency Products. When we had the fire at our building that completely destroyed our facility, the most unthinkable thing happened to our company. Even though we faithfully performed our nightly backups on our servers, both Realtime and our Windows Server, we failed to do the next most important step which was to take a copy off-site. Fortunately, Realtime was able to recover all of our data from our foam and water damaged server, but we weren't so lucky with our Windows Server. We lost all of our emails, spreadsheets, customer correspondence, etc. Needless to say, when Michael offered us the service of off-site back-up for our new Realtime server, we were more than happy to sign up. After trying to decide the best way to do our back-up on our Windows Server, I asked Scotty if they could do that server as well. It seemed like the perfect solution since they were already copying the Realtime file onto our Windows Server before uploading it off-site. Well, Michael gave us a quote and we signed up for our Windows Server too.

I can honestly say that all of the staff members at Realtime have been extremely responsive and supportive to all of the challenges that we have had to deal with over the last few months. They had a loaner system with our working data set up and running on the internet in less than a week, which helped give us the opportunity to get back on our feet in short order. This 'Week long' process would have been narrowed down to less than 1 day had we been utilizing the Realtime Offsite Backup service. Now that we utilize this service we have one less thing to worry about so we can concentrate on the rest of the business. Never again will I think "It won't happen to me" because it did!


Glenda Riendeau
Office/Finance Manager
Frontier Emergency Products

New Features are added to the Software Package each and every month. The following is a review of 4 of the newest Enhancements available to you now !

9290 - This Enhancement to the Accounts Payable Check Processing system allows for the option of creating a 'Positive-Pay' data file, which can be ftp'd to a computer for transmission to the bank. Many banks are requiring commercial customers to supply them with a Positive-Pay file in order to verify the details of checks being deposited or cashed.

The Enhancement involves a new flag in the Company CA/P control record. When the flag is set to 'Y' to allow creation of the Positive-Pay file, additional fields are prompted for in Bank-Table maintenance.

The user is allowed to specify an ABA routing number, checking account number, program file and program name to be used during creation of the Positive-Pay file.

By having a separate program name for each Bank-Table record, the various file formats that different banks require can easily be accommodated with minimal programming.

The Positive Pay files are created during the Daily Check Register and Check void registers for the appropriate bank codes.
---
9403 - This Enhancement to several A/P Invoice Entry Programs, provides a field for entering notes
associated with the Payables Invoice - these notes may be viewed utilizing the Vendor / A/P Invoice Inquiry program as well.
(Continued next column)




This Months Enhancement
Highlight Features (cont.)
---
9432 - This Enhancement to the print capabilities of Reporting structure to a Web Browser, allows the display of the Realtime Software Corporation Logo in the heading of the displayed report as a default, or companies may use their own logo if specified in the Company Header Maintenance Program. The option to display no logo is also supported.
---
9440 -
Realtime Software has developed a one-page income statement that provides both month-to-date and year-to-date results. The upper portion of the statement provides a breakdown by department, and in total, of sales and gross margins. The lower right section is a summary listing of operating expenses, in dollars and as a percentage of total sales, followed by net profit and loss. The lower left portion of the statement is a breakdown of non-operating income and expense items. While this statement does not compare current results to the results from other months or years, we think it provides an excellent one-page executive-level report of operating results.
Please 'CLICK HERE'
To view a Highlight Listing
of Enhancements for 2007 !

(Page will open in new window)
---

Realtime Software Corporation is not only proud to service and support the Business System Software Package you use on a daily basis for managing your company specific processing needs - we also offer numerous software packages and hardware solutions that can assist you in maintaining your computing environment in a safe and secure environment, while also increasing your productivity.
Please feel free to call for more information on any of the offerings listed below today !
---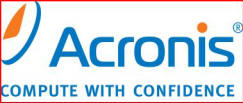 One of the items we offer is an In-house Backup solution that ranges from a single pc, to a complete Enterprise Computing Backup Solution. This offering is provided by Acronis Incorporated.
---


An affordable, reliable, and easy to maintain Anti-Virus Solution is an important key to maintaining your PC based security scenario. Command Anti-Virus provided by Authentium Corporation fills just this need - from a single pc, to a company wide solution - Command Anti-Virus gets the job done.
---
I
A tremendous number of Realtime Customers currently utilize the Activefax Software Package in conjunction with their Realtime Software System for Faxing and Emailing of Documents Forms, and Reports - but are you aware of the following capabilities of the Activefax package that you may already own?
'Print' documents to a PDF (Adobe Acrobat File Format) and have these documents automatically directed to/stored on a Windows Shared Directory ? Imagine printing your entire 'Month End' paperwork listing to an easily accessible shared network drive. Simply allow access for appropriate personnel to the shared folder on the network and let these users view/print/copy the PDF files as needed - all the while incorporating a 'Paperless' month end process


Fax / and or / Email any printable Windows based document - including Word Documents, Excel Spreadsheets, etc... all without having a fax machine or email based software on the pc generating the print job ! Activefax includes 5 ea. 'Client' licenses that you can utilize on 5 workstations to allow unlimited faxing and emailing of print jobs - all without requiring any special hardware or email software


Automatically receive and print received faxes to any available network printer defined on the Activefax Server PC